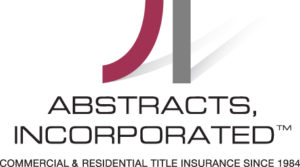 And
First American Title Insurance Company
Invite you to attend a
Continuing Legal Education Seminar
"Surveys – The Title Basics"
Presented By:
Mitchell Gluck, Esq.
&
"Claims Chronicles"
Presented By:
Antonio Vozza, Esq.
Tuesday, July 30, 2019 4:30 PM -8:00PM (registration at 4PM)
Dinner will be served
Hilton Garden Inn, 2038 Old Country Rd., Riverhead, NY
Be sure to plan CLE arrivals and departures carefully.
Pursuant to New York CLE requirements, partial credit for programs will not be awarded.
Proudly Sponsored By First American Title Insurance Company
Please RSVP to lscala@abstractsinc.com or Phone 516-683-1000×228 –Space is limited!
This program is transitional and appropriate for Experienced and Newly Admitted Attorneys for a maximum of
3 Credit hour(s) in Areas of Professional Practice.
First American Title Insurance Company has been certified by the New York State Continuing Education Board as an Accredited Provider of continuing legal education in the State of New York for the period May 11, 2017 – May 10, 2020.
Regulations and Guidelines of the CLE Board provide that "Credit shall be awarded only for attendance at an entire course or program, or for attendance at an entire session of a course or program. No credit shall be awarded for attending a portion of a course or a portion of a session".