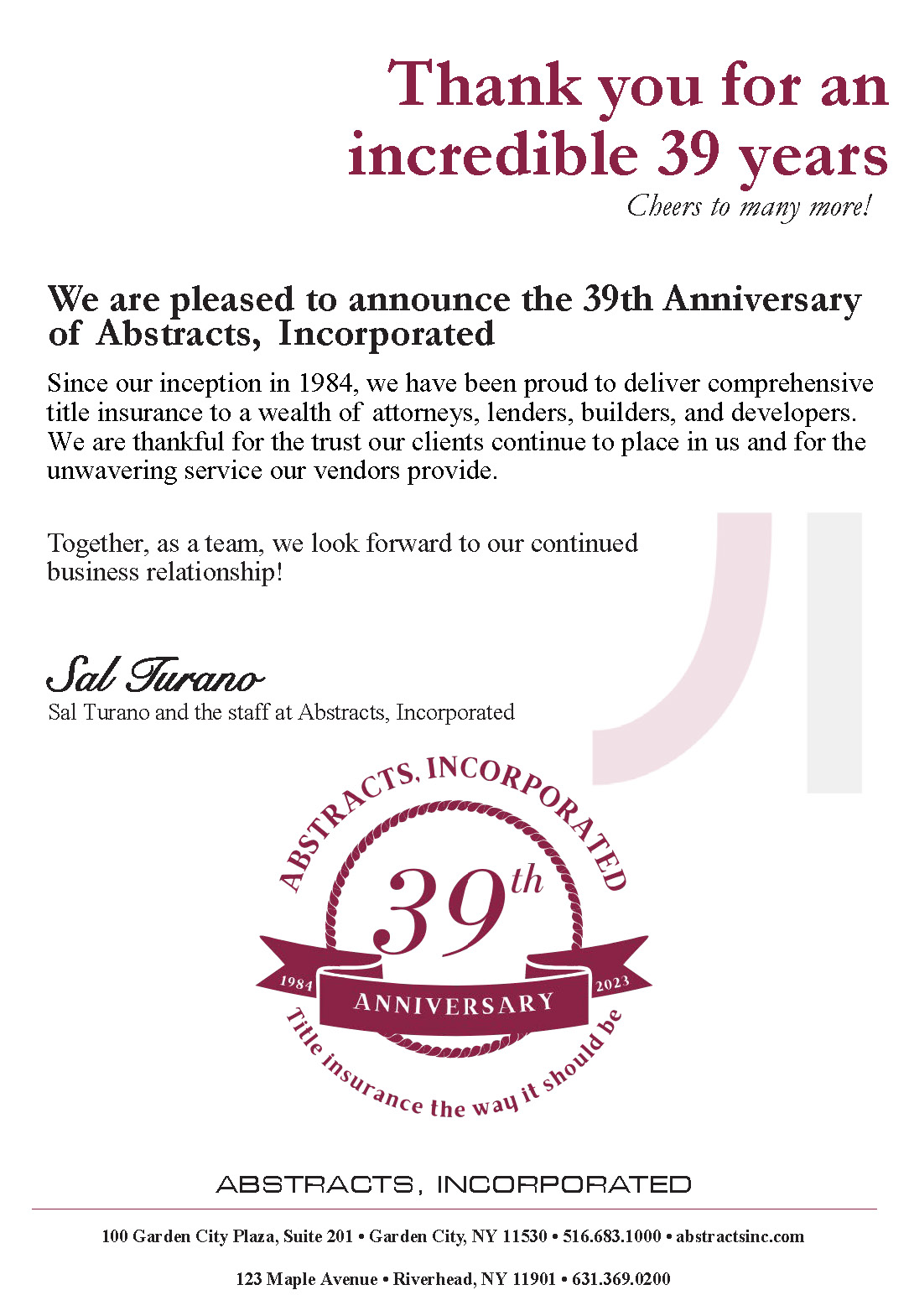 ---

Established in 1984 by President Sal J. Turano, Abstracts, Incorporated has grown to become one of the leading title insurance agents in the Long Island and metropolitan New York area. Dedicated to a strong sense of industry ethics and excellence, Abstracts, Incorporated for decades has remained in the forefront of the title business. Abstracts, Incorporated is widely recognized for its broad knowledge and experience in all areas of title insurance and is well known to provide its clients with prompt and reliable title services.
Abstracts, Incorporated prides itself on changing with the times, while still maintaining a personal, approachable business environment. By finding that perfect blend of new, cutting edge technology with efficient, accurate service, the Company continues to maintain a wealth of long-standing repeat customers. The company's hard-working attention to detail and efficient, organized problem-solving, results in fast, accurate and impeccable follow up. By adding on-line capabilities, Abstracts, Incorporated has now made it much easier for clients to access information, order titles and set up closings.
Try our user-friendly
Cost Calculator 
to calculate Title costs!
---