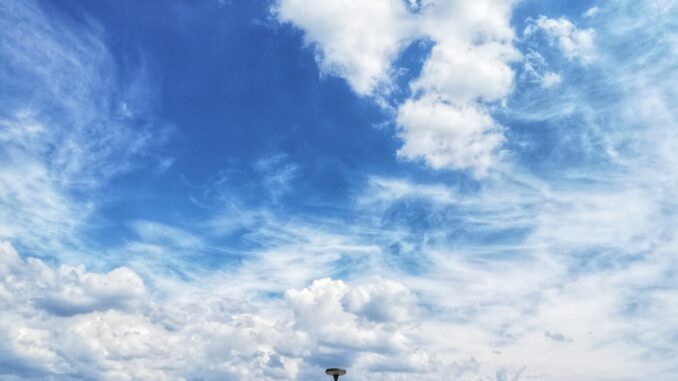 When buying a home, the ideal situation is purchasing a home where there are no issues with title. But unfortunately, that is not the case for every situation. There are times where there can be a cloud on title which can also be known as a title defect. This is when any document, claim, unreleased lien, or encumbrance can invalidate or impair a title and possibly prevent the transfer of ownership. Clouds on the title are usually discovered during a title search and can be resolved through a quitclaim deed.
Home buyers prefer clear titles and clouds tend to make property title transfer a little more difficult. As a home buyer you may be thinking to yourself, what even causes clouds on titles? They are often caused by creditors filing a claim on the property, when paperwork regarding the property is misfiled, omitted, or misplaced, or there are just unresolved issues regarding the property.
Probate issues can also create a cloud on the title. These issues are typically a result from estate and inheritance matters. Documents such as death certificates might be lost over time with older properties. Without those documents, it can raise questions about who has legal ownership. If the property owner were to pass away without stating in the will who would become the owner of the property, heirs might challenge each other in court for the property title.
Fraud is also another issue that can cause a cloud on the title. With false deeds, they create confusion as the ownership of the property is called into question. Along with this, mechanic liens can create a cloud as well. This is when a contractor is hired to complete work on a property, and they are not paid in full upon completion of the project. The contractors can file a mechanic's lien on a property and allows them to recover the unpaid balance.
Where do title companies find clouds on title? They can be found in documents related to the property such as deeds, county land records, divorce cases, and bankruptcy records. Through these extensive searches, it will show any unresolved claims and encumbrances on the property title. They check that the seller has the legal right to transfer a property's title and they also provide protection for the property owner and lender in cases where an encumbrance or lien gets discovered.
As a homeowner, you want to avoid clouds on title at all costs. Some things you can do to avoid this are:
– Consider purchasing separate owner's title insurance
o Protects the lender's financial investment
o Fees associated with resolving past title issues that weren't discovered through the title search are covered
o Create a detailed project contract so the contractors do not file a mechanic's lien
o Check title record at the county recorder's office
Clouds on title are any unresolved issues that appear on a property's title record and can make it quite difficult to sell property. This is where title insurance comes into play and plays an important role during the real estate process. They conduct title searches to ensure that the property in question has a clear title and if not, provide you with the information as to where the cloud on title is.
As a homeowner, it is important to be aware of what can cause a cloud on title. There are some cases were getting rid of a title may be an easy payment, while in other cases, it can be quite a struggle. This is something you want to avoid so that down the line when you want to sell your property, there is no issue. Do everything you can now to ensure an easy transaction and sell your home or property with ease.