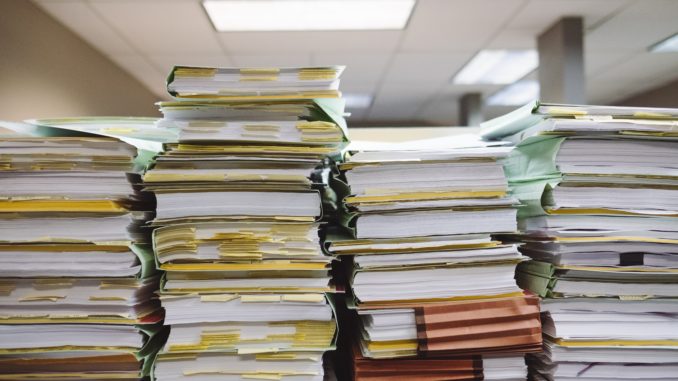 Affidavit of title is a legal document provided by the seller of a piece of property that states the status of potential legal issues involving the property or the seller. It is a sworn statement of fact that specifies the seller of a property holds the title to it.  This was designed to protect the buyer from any outstanding legal issues and if an issue were to arise at a later date, they can use this document in court.
Most states require an affidavit of title as part of the legal paperwork required for transferring any property from one party to another. It is also generally required by a title company before it will issue title insurance. Not every affidavit will be the same and there may be some exclusions from the affidavit of title. Some may differ depending upon the circumstances of the real estate transaction and what state it is occurring.
Guidelines for an affidavit of title will vary from state to state. Regardless, the basic contents include personal details about the seller, including a name and address. In addition, an affidavit of title will also contain:
The seller is the true and exclusive owner of record for the property being sold
The seller is not concurrently selling the property to anyone else
There are no liens or assessments outstanding against the property
The seller has not declared bankruptcy or is not currently in the bankruptcy proceedings
Some may think that an affidavit of title has no benefits for a homebuyer when actually, it has many to offer. Mainly, it adds protection against the seller for the buyer that the property is free and clear of any major legal problems involving claims of ownership by other parties. Along with this, it offers the buyer another written document to be used against a seller incase any future problems come up when someone claims to have a lien against or ownership of the property. Finally, an affidavit of title can offer guarantees about the property that may not otherwise be available to the seller.
Title companies usually require the buyer to have an affidavit of title. This is to ensure that the property is free and clear of any claims and that there are no other owners of the property. The title company wants any problems to be cleared up by the time of the closing.
If you are about to buy property, you want to be sure that no one else can claim better title due to an error in the county recording office. It is also important to know if the land you are about to purchase has any unpaid taxes or even if neighbors were disputing the boundaries of the property. By obtaining an affidavit of title, you can help clarify these issues before finalizing your purchase. Not only does it aid a homebuyer, but as a homeowner, it helps solidify your claim of ownership.