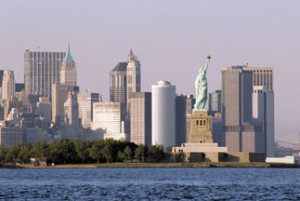 Leading the Title Insurance Industry since 1984
Established in 1984 by President Sal J. Turano, Abstracts, Incorporated has the unique distinction of being a leading title insurance company for over 38 years. Dedicated to a strong sense of industry ethics and excellence, Abstracts, Incorporated for decades has remained in the forefront of the title business.
We Combine High Technology with Good Ole' Fashioned Customer Service
Abstracts, Incorporated prides itself on changing with the times, while still maintaining a personal, approachable business environment. By finding that perfect blend of new, cutting edge technology with efficient, accurate service, the Company continues to maintain a wealth of long-standing repeat customers.
The company's hard-working attention to detail and efficient, organized problem- solving, results in fast, accurate and impeccable follow up.
By adding on-line capabilities, Abstracts, Incorporated has now made it much easier for clients to access information, order titles and set up closings.
Our clientele includes:
Individual attorneys in private practice
Large and medium-sized law firms
Mortgage lenders and mortgage brokers
Insurance companies
Banking institutions
Regional offices of major National companies
Builders & Real Estate developers
Abstracts, Incorporated is an authorized agent of six of the major title insurance underwriters in New York State:
Chicago Title Insurance Company
Commonwealth Land Title Insurance Company
Fidelity National Title Insurance Company of New York
First American Title Insurance Company of New York
Stewart Title Insurance Company
Westcor Land Title Insurance Company