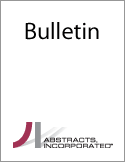 To: Our Valued Customers
Dated: February 15, 2006
From: Sal J. Turano
Subject: New Refinance and Subordinate Mortgage Rates
Section 14 of the Title Insurance Rate Service Association, Inc. (TIRSA) Rate
Manuel dealing with the computation of the loan policy premium when
insuring the refinance of an existing mortgage or a subordinate mortgage has
been significantly reduced effective for all mortgage transaction closings on
and after February 15, 2006 as follows:
The dollar amount applied to determine whether the 50% rate or the
70% rate is to be used in computing the title premium for a
mortgage refinance or a subordinate mortgage has been increased
form $250,000.00 to $475,000.00.
No proof of prior insurance is required. The amount eligible for the
discounted rate may be determined in all instances from the public
record.
For purposes of determining the amount of prior insurance, only
those mortgages that are existing at the time of closing may be used
to consider this discount. Mortgages that were previously paid off
but not satisfied of record may not be used in considering this
discount.
If you have any questions regarding this, please feel free to call upon us.
Thank you.